Welcome to The Messengers Wiki

Your most comprehensive source dedicated to the upcoming CW series The Messengers. This is a public wikia and contributions are appreciated. Home to 134 articles, and 295 files. Please ensure you read the Welcome Guide before editing. Guides for each page are available in the Layout section.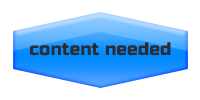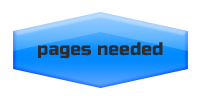 ---
---
The Messengers Wiki is a free online encyclopedia focusing the upcoming show The Messengers Wiki. This wiki will allow you to edit and be open minded towards other users. With that you will need to follow our Wiki's Policies and follow the Layout Guide. To get started please visit Welcome Guide - a introduction to this Wiki or Wikia.

Important Notice:

Please respect all views and all perspectives. The Messengers Wiki is meant for a better understanding of the show, and for a strong, friendly community. Hateful or vulgar posts against someone or something can and will be removed by the Admins. Thank you for reading this notice; please spread the word, and keep it nice.
---

Premiered: 17 April 2015 on CW
1 season, 13 episodes

When a mysterious object plummets to Earth, the blinding explosion it causes sends out a shock wave that instantly connects five strangers who awaken after the pulse with extraordinary gifts they can barely believe. Most mysterious of all is a figure known only as The Man, who brings death and suffering wherever he appears. The wheels of Revelation have begun to turn, and these five newly christened Angels of the Apocalypse may be the only hope for preventing the impending Rapture.


The Characters

---
Blog Reel

Episode: 1.11 Harvest
Air Date: 10 July 2015
Time: 9/8c (EST)

Conflicting clues cause The Messengers to take differing sides on which brother will become the Horseman of Famine, and Vera (Shantel VanSanten) comes dangerously close to uncovering the Horsemen's master plan for the genesis meteorite.
---
Airing March 2015
---
---
---
Disclaimer
The Messengers Wiki is not affiliated with the CW. All trademarks, copyrights and/or legal ownership of items are property of their respective owners. This wiki is a fun, informative guide to all The Messengers fans to use as they see fit.
Community Wikis
---
Want to become an affiliate? Ask an admin!
---